She's a fashion icon, a street style phenomenon and a leading fashion journalist. She's Miroslava Duma!
She's a revolutionary Russian here to wow at the big four fashion weeks and entertain the fashpack.
With our feisty fashion scalpel we shall proceed to dissect Mira's style.
Designer Love
'Where is the love?' ask The Black Eyed Peas. In Mira's case its with Valentino, Chanel and Prada.
Dreamy Valentino coat at PFW
Her fearless attitude means she takes chances and has no qualms wearing head to toe designer looks.
With Elena Perminova in Louis Vuitton.
What's up Givenchy dawggggggg?
Brave in Christopher Kane.
Chanel shoot in Hong Kong.
Alice Dellal was there too.
Legs To Die For
Mira's legs are a formidable weapon.
They add cuteness to summer outfits.
Even covered up the legs have a wow factor.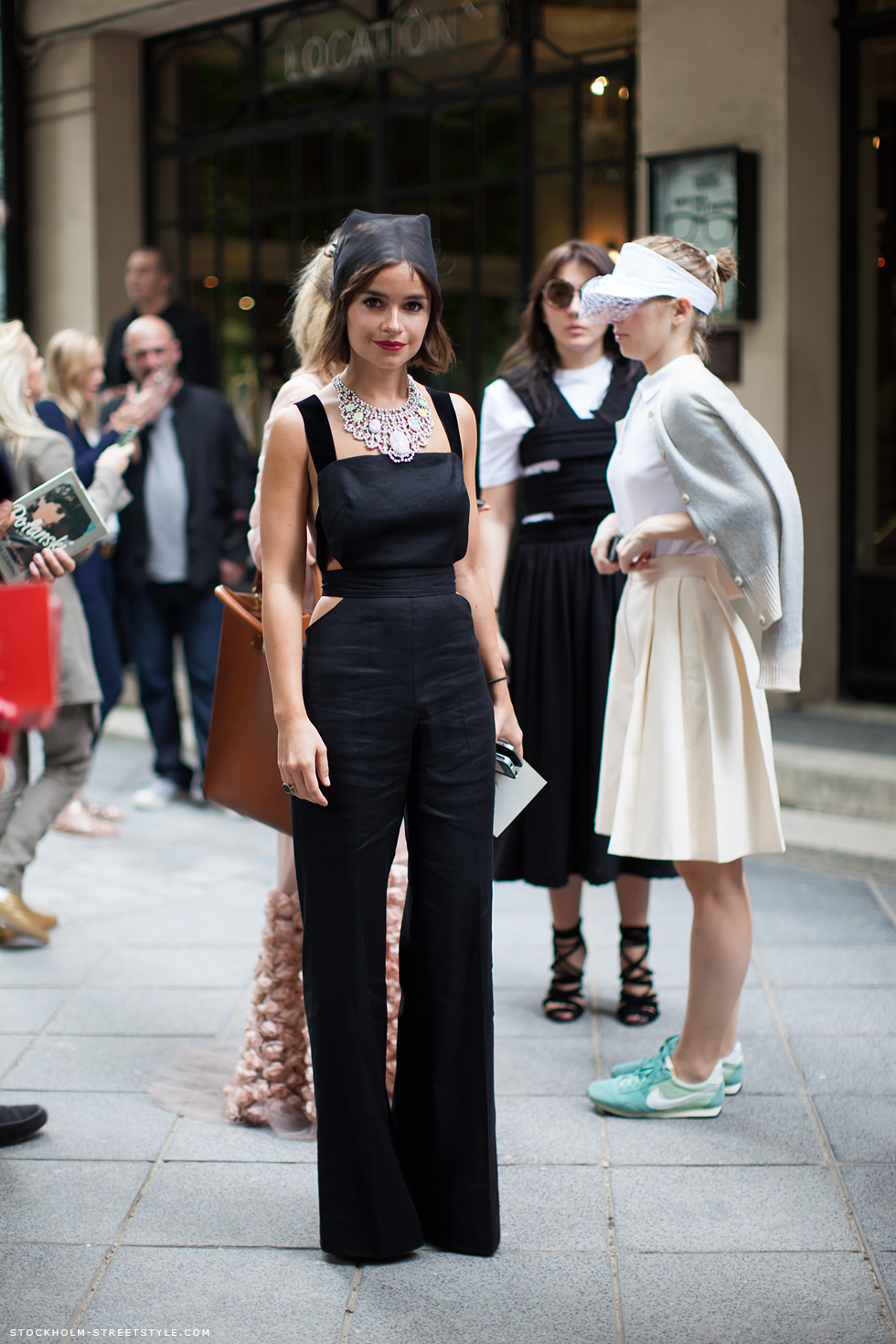 Love this dramatic outfit.
60s style suits doesen't it?
She likes a sweater
Love this, it's like Narzipan style.
Balenciaga smash hit.
Almost as famous as the Kenzo tiger.
Covered up Khaleesi. Game of Thrones Stylee.
Hat Style
Striking headwear and neck bling are two Mira style signatures.
Really lovely at Milan Fashion Week.
"I'm a gypsy. I might steal your clothes and wear them if they fit me."
Finally
You can't outrun the Russian Fashion Mafia!
Tweet
Pin It Now!