Karl Lagerfeld's shoot for the September issue of Harper's Bazaar is full of girl power brilliance in many different role models. From Kenya Kinski in Tom Ford above to Grimes in Saint Laurent below.
Scarlett Johansson is storming in Prada.
Zoe Kravitz in a striking Fendi coat.
Angel Haze goes classic in Armani.
Chrishell Stubbs makes Gucci super exotic.
Finally
There's a kwl interview with Ruth Wilson aka Alice from Luther in this issue too.
The fantastic September issue is out now.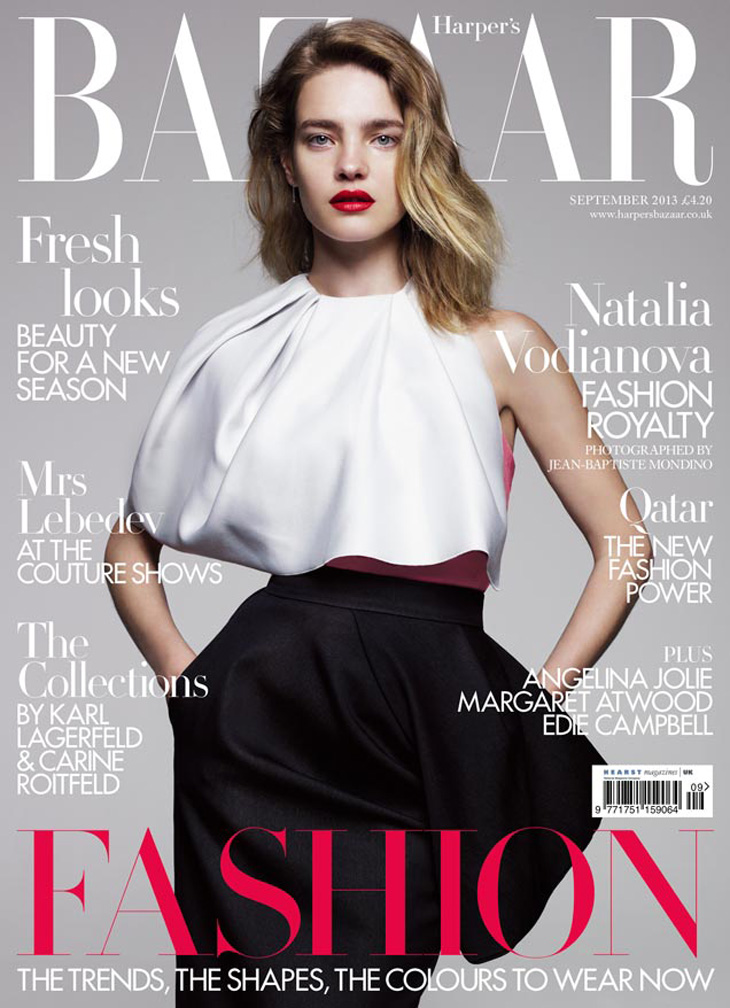 Tweet
Pin It Now!