How about these guys as security guards/escorts? Personal Shoppers Daft Punk style! Karlie Kloss got lucky with the duo for an eclectic, avant-garde shoot for US Vogue.
"I don't wanna lose you now. I'm looking right at the other half of me"
A dazzling evening wear shoot with Karlie in Dolce & Gabbana above and Christopher Kane below.
The guys looked razor sharp in Saint Laurent suits. Hedi Slimane has dressed the guys for over 10 years now. Karlie splits them here in Givenchy.
Vera Wang metallic style in this one.
Amazing McQueen coatdress!
Balmain need to get back to these party dresses made famous when Chritophe Decarnin was at the helm.
Jaw-dropping sequin and feather skirt from Gucci.

Karlie Hits
Dolce & Gabbana
Grrffindor's latest recruit. Magical pairing.
Sunday Times Stunner
Number One in 32 countries. Shine on guys!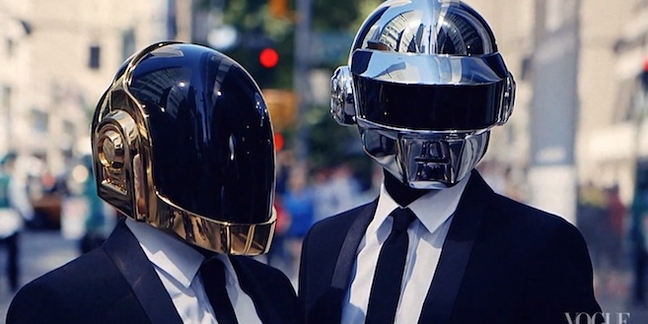 Tweet
Pin It Now!