We have Balenciaga to thank for bringing through hot model Kremi Otashliyska. A certain Twilight actress rocked this look shortly after this show in 2012.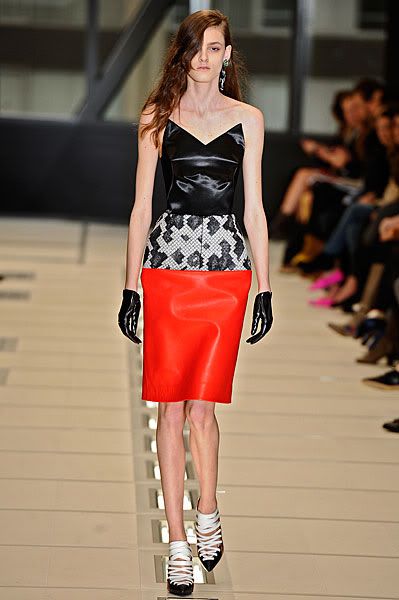 The 18 year old has been all over the catwalks since for most big names but it's her editorials that get me excited. You got to love the glorious grunge for Numero Magazine in June.
The Bulgarian Babe rocked a series of looks that reminded me of some of Sky Ferriera's best shoots.
Heidi Slimane at Saint Laurent has influenced so many other designers with his grunge vision. These boots are one of the shoes of the season.
I can't believe how well they grunged up the Prada collection.
Kremi wears tights with attitude!
Vogue Russia
A crazy, fun shoot with over-sized clothes galore.
Don't worry about being late for that meeting, you are the meeting!
Numero again this time by Jason Kibbler.
Kremi's loves include Oscar Wilde, Roald Dahl, Scarface, The Notebook, house music and Angelina Jolie. I like all of those too really except I've never seen Scarface.
Finally
Vali Myers would be proud of the come undone vibe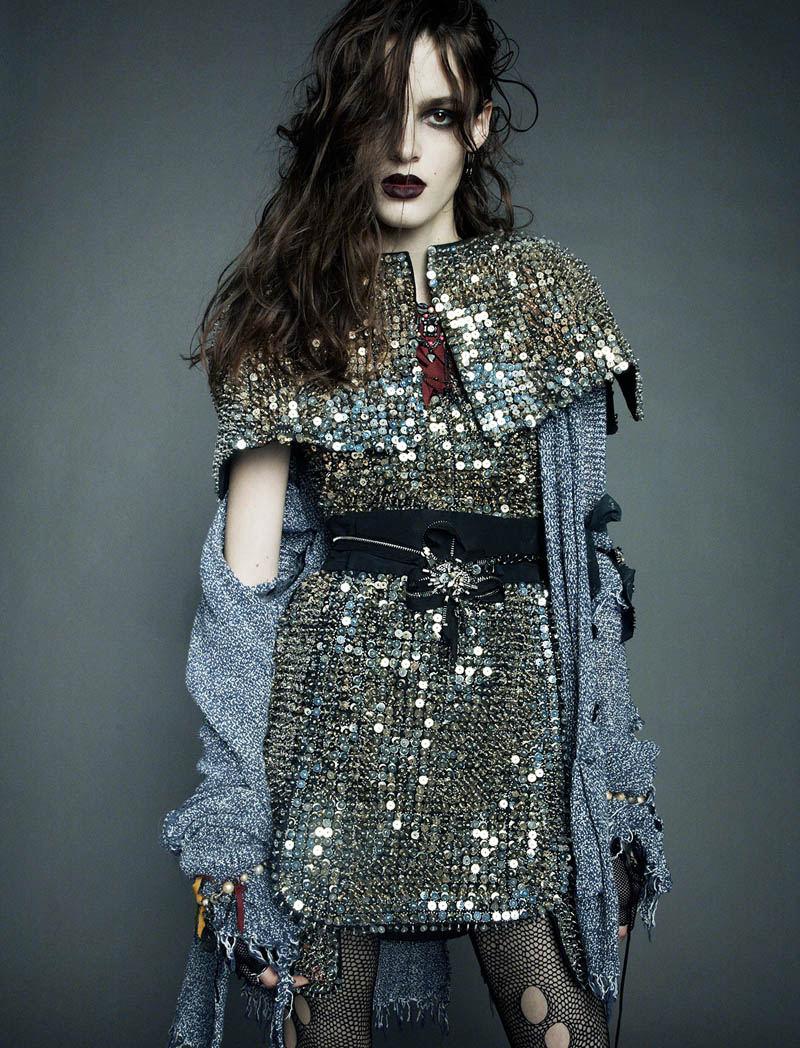 Tweet
Pin It Now!